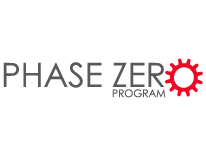 The Phase Zero Program is a new program established by the DC Department of Small and Local Business Development (DSLBD). The goal of the Phase Zero program is to improve the probability of success for District-based companies that are applying to the Federal Government's Small Business Innovation Research (SBIR) and Small Business Technology Transfer Research (STTR) programs.
The District's Phase Zero program will provide funding to assist small businesses with their development of Federal Phase I SBIR/STTR proposals. Any District small business planning to submit a Phase I to any of the eleven Participating Federal Agencies is eligible to apply to the Phase Zero program.
The Phase Zero program will provide up to $1,000 of funding to enable small businesses to offset consulting fees supporting proposal development and review costs. The Phase Zero program will continue until available funds are depleted or lapse. Phase 0 applications are accepted on a rolling, first-come-first served basis so companies are encouraged to apply early.