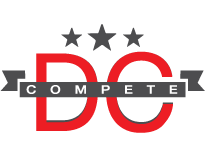 CompeteDC is an offering of new services designed to assist Certified Business Enterprises and other small businesses in the District expand by having greater access to business opportunities. By taking advantage of the various workshops and executive training sessions, District based business will be in a better position to compete and win contracting opportunities.
Companies in construction, real estate, and professional services looking to expand contracting opportunities will benefit the most from this program. Ideally, companies should be in operation for at least a year and have some past performance.
CompeteDC offers four new services:
This is an extensive six month training program for CEOs and executives of existing real estate and construction firms. The program utilizes the nationally recognized StreetWise 'MBA'™ curriculum. Participants walk away with a customized Strategic Growth Action Plan™ identifying the steps required to achieve their business goals with the help from seasoned industry experts.
DSLBD is now accepting applications for the CEO Growth Academy. For for more information, eligibility requirements, and how to apply select here.
Education series focused on helping CBEs become bondable businesses. Work directly with local surety producers and underwriters to obtain bonding for the first time or to expand your current bonding capacity.
Teaming to Win Workshops
Teaming is a great way to begin building capacity and going after larger opportunities. These workshops focuses on helping contractors understand teaming arrangements and how to form a winning team.
Corporate Coaching Workshops
Expand into the private sector! Attend these workshops focused on helping companies navigate private sector procurement.