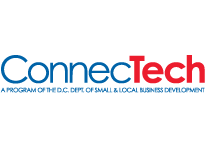 DSLBD connects tech firms with the resources needed to obtain funding and bring innovative ideas to market. If you have next-generation, innovative ideas to bring to market, our ConnecTech Program can help link you to the funding you need to research, develop and implement them.
We provide you with personalized support, help you research contracts, write proposals and commercialization plans, and connect you with the partners you need to be successful.
Our expertise is in helping you navigate the Federal Government's Small Business Innovation Research (SBIR) Program, one of the nation's leading tools that helps bring new ideas from the lab to the marketplace.
By participating in the SBIR Program, you can gain access to the largest technology buyer in the world, the U.S. Federal Government. You may also have the opportunity to sell and license innovations to Fortune 500 companies.