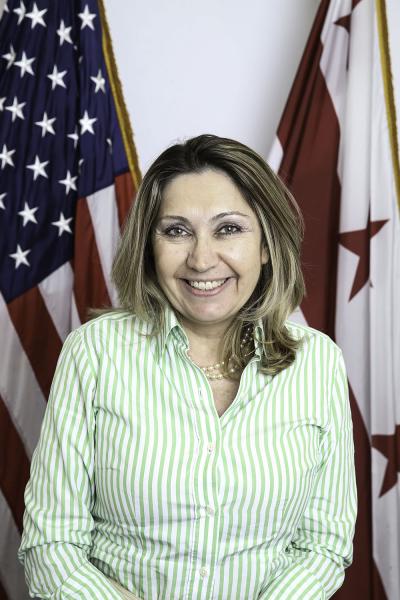 Cristina Amoruso is the Manager of the Commercial Revitalization Division at the DC Department of Small and Local Business Development. CRT, as it's known, includes twenty-six DC Main Streets, thirty-four Clean Teams, Art All Night, and several ad hoc projects.
Trained as an architect and as a historic preservationist, Cristina joined Boonton Main Street in Boonton, New Jersey, in 2002 as the organization's first Executive Director. While in Boonton, she focused on reducing vacancies along the Main Street district and began a strategic business recruitment strategy, which diversified the retail and restaurant offerings, as well as a business retention program in response to the opening of a large Wal-Mart in town.
In 2007, she was recruited by Barracks Row Main Street, Washington DC's oldest commercial corridor, to lead the organization into a new era of Growth by Choice, Not by Chance, and create a targeted business recruitment, retention, and expansion program. She joined DC Main Streets as a Project Manager in 2008 where she worked with newly designated Main Street programs in the City's underserved neighborhoods and focused on special projects, including visioning and overseeing the I Am DC campaign and the Healthy Foods Retail Programs.
Cristina transitioned to the DC Main Street Program Coordinator role in 2012 and in 2021 she took over the entire Commercial Revitalization Division. During this time CRT has grown exponentially and Cristina has used this as an opportunity to turn the program into an effective city-wide economic development initiative that benefits all stakeholders.