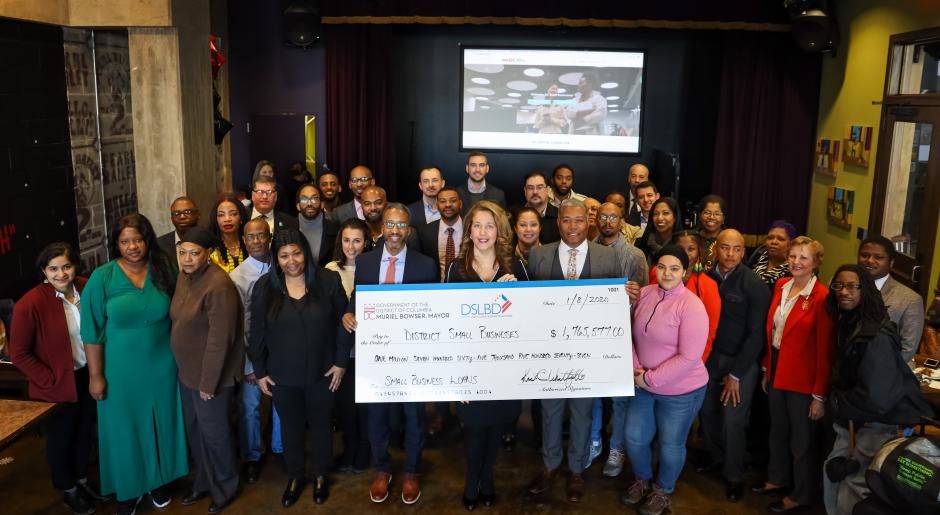 The Business Development division helps CBEs and local businesses better position themselves to participate in contracting opportunities offered by the District and Federal Governments, as well as by the private sector. Our team of business development professionals also specialize in providing technical assitance to build credit, access capital and manage business finances.
Access to Capital
The Business Development Division at DSLBD helps District-based businesses and residents explore entrepreneurship - regardless of their business size, industry or risk level - and access capital to open and grow their business. The agency works with lenders to establish microloans to clients who traditional lenders may consider or deem "at risk."
Gain access to capital with the NEW DC Capital Connector
Locate resources, events and Roadmaps in the DC Business Toolkit to help open, operate and grow your business in DC.

El Departamento de Desarrollo de Negocios Pequeños y Locales puede ayudarle a establecer, operar y hacer crecer su negoio en el Distrito de Columbia. Aprende más!

Learn more about the District Capitalized Program that helps businesses and residents establish access to microloans.
DSLBD Small Business Awards (Partnership with DC Chamber of Commerce)

District Connect
The Business Development Division presents the annual District Connect: DC's Small Business Contracting Expo event in partnership with the District Department of Transportation (DDOT), the Office of Contracting and Procurement (OCP) and TD Bank to help CBEs and District businesses and residents learn more about working with the District and Federal governments.
Business Workshops/Trainings
DSLBD provides access to and regularly hosts free business workshops and training sessions and offers a centralized platform on its DC Business Toolkit with access to resources, events, agency and service provider points-of-contact information and more.
See more training and workshop opportunities