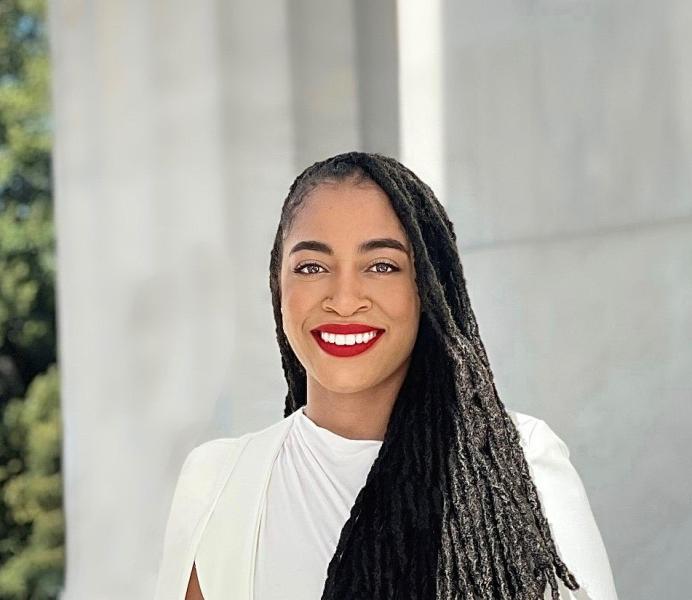 Kamaria's life motto is "People are her Passion, Humanity is her Heart," making her the perfect addition to the Department of Small and Local Business Development. As the Director's executive assistant, Ms. Campbell supports DSLBD's Director in fulfilling the agency's mission by managing government and external relationships, setting the overall direction, and providing strategic guidance to facilitate the advancement of the Director's organizational philosophy and goals.
Prior to starting with DSLBD, Ms. Campbell worked for the Office of Administrative Hearings, where she served in several strategic roles such as Paralegal, ADA Coordinator's Assistant, and Language Access Program Coordinator Specialist.
As a Public Administration, Nonprofit Management, and Legal professional, Ms. Campbell has extensive hands-on experience with coalition in advocacy with organizations whose primary purpose is to uplift and serve marginalized communities. She holds a Bachelor's Degree in Public Administration and Legal Studies from the University of Central Florida and is working to achieve a Master's degree in the near future.
She is a passionate Washingtonian transplant by way of South Florida and has a true passion for our community, including the small and local businesses within The District. Her dedication to the historic culture of our nation's capital has solidified DC to be her forever home.
When Ms. Campbell is not in the office, she enjoys volunteering, cooking, water sports, live music, and spending time with friends and family.