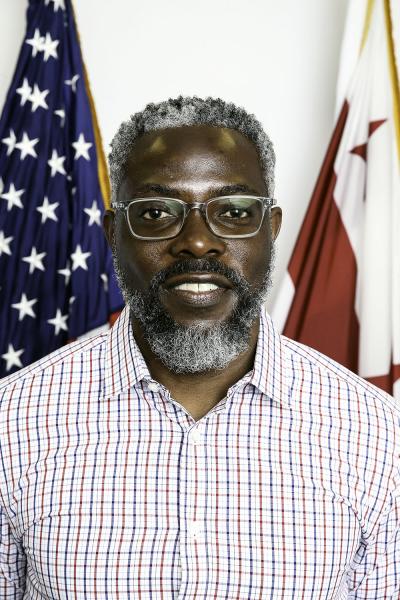 In August 2019, Mr. Lorenzo McRae joined the D.C. Department of Small and Local Business Development (DSLBD) as the Deputy General Counsel. After providing exceptional counsel and becoming a trusted advisor, the Director of DSLBD promptly promoted Mr. McRae to the position of General Counsel (GC) in February 2020.
As the GC, Mr. McRae is responsible for a plethora of achievements. For instance, he
(1) provided guidance to the Department and applicants as DSLBD entered the novel sports wagering industry;
(2) negotiated some of the Department's most significant fines for CBE non-compliance; and
(3) created an externship program for law students to work in his Office of General Counsel.
Mr. McRae also was recognized by Mayor Muriel Bowser for providing legal counsel to the District's ReOpen DC Initiative – Small Business & Retail Establishment Committee. This committee provided guidance to businesses reopening after the COVID-19 pandemic. In addition to these accomplishments and his general responsibilities as a GC, Mr. McRae serves as the Department's Ethics Officer, FOIA Officer, and a policy advisor.
After graduating from the Howard University School of Law, Mr. McRae joined the U.S. Department of Justice's Antitrust Division's Honors Program. While at the Division, he was recognized for his contribution to the Division's mission, and mainly concentrated on telecommunication mergers and acquisitions. During that time, Mr. McRae also did a detail as a Special Assistant at the U.S. Attorney's Office for the Eastern District of Virginia.
He also has experience as an adjunct professor at the University of the District of Columbia David A. Clarke School of Law. Mr. McRae's entrepreneurial background enhances his legal experience and business acumen: (1) he owned and operated Great Clips salons, as a franchisee, for over seven years; and (2) he has owned, managed and developed real estate for more than twenty years. He has a Commercial Real Estate Certificate from Project REAP. Though not a native Washingtonian, Mr. McRae has resided in the District for over twenty-five years, and almost half that time has been spent in Ward 7's Hillcrest neighborhood. His roots, however, are in Bennettsville, SC, and Brooklyn, NY. He's married with two children.