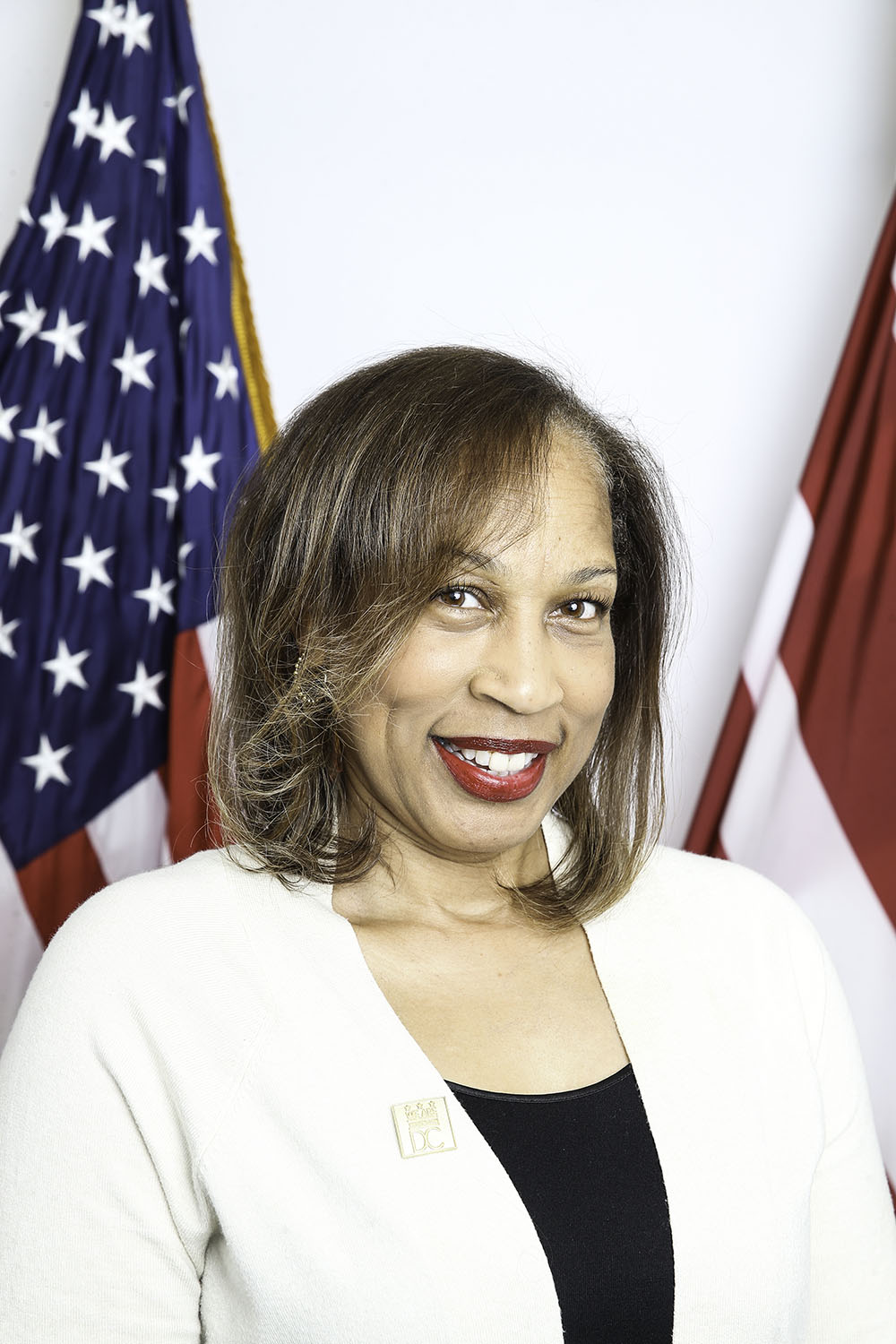 Rosemary Suggs-Evans is a fierce advocate for the small business community who brings an entrepreneurial approach to good government and public service.
In her current role as Interim Director for the DC Department of Small and Local Business Development (DSLBD), Ms. Suggs-Evans is responsible for all aspects of agency operations. Under Ms. Suggs-Evans' leadership, a plethora of programs that support our local small businesses have flourished, including the Aspire to Entrepreneurship program for returning citizens, the Equity Impact Enterprise program for resident-owned disadvantaged businesses, and the District Connect conference that avails our local entrepreneurs to opportunities and resources.
Ms. Suggs-Evans' executive experience spans the for-profit, nonprofit, and governmental sectors. Before joining DSLBD, Ms. Suggs-Evans served as a senior advisor for the DC Deputy Mayor for Greater Economic Opportunity (DMGEO), where she focused on developing programs and initiatives to increase access to local procurement opportunities for District-based small businesses. Ms. Suggs-Evans also supported local businesses as a program analyst with the DC Department of General Services, where she started a small business initiative to help ensure opportunities for local small businesses.
Prior to her extensive service in District government, Ms. Suggs-Evans was a senior manager at Safe Kids Worldwide as well as a special assistant in the White House's Office of Management and Budget, where she worked to increase contracting opportunities for women and minority-owned businesses.
Rosemary Suggs-Evans received her BA in Finance from Howard University. Ms. Suggs-Evans lives in Washington, DC, with her husband Greg, and daughter Trinity.