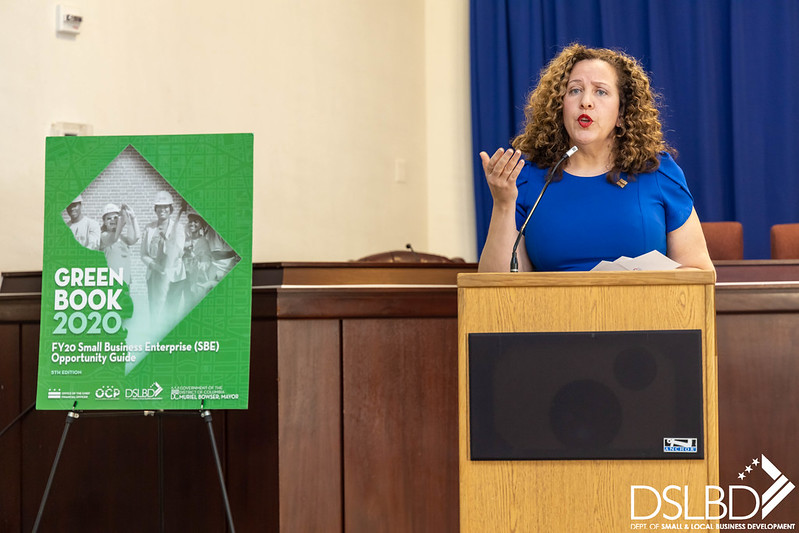 DSLBD kicked-off the new year with its 2nd Annual Small Business Open House on Wednesday, February 12, welcoming nearly 300 small business owners and community stakeholders to the Old Council Chambers on the first floor of the District's One Judiciary Square Building.
To kick-off the event, DSLBD Director Kristi Whitfield addressed the standing-room only crowd with remarks on everything DSLBD has accomplished over the past year, highlighting the agency's relentless pursuit to propel all District small and local businesses towards their fair shot at District opportunities. We were honored to have Acting Deputy Mayor for the Office of Planning and Economic Development (DMPED) John Falcicchio and Chief Procurement Officer & Director at the Office of Contracting and Procurement (OCP) George Schutter join the Director to provide opening remarks, both of whom highlighted the important work Mayor Bowser and her Administration are doing to increase procurement transparency for small and local businesses.
Following the opening remarks from the Director and our esteemed guests, DSLBD leadership also presented a few highlights on what goes on each and every day at the office, in the field and around the District as it relates to helping our small business community.
A few of the collective highlights from Director Whitfield and the team included:
$1.5+ million for 100+ businesses in Robust Retail Grants;
Distribution of $1.7+ million in small business loans, which helped create and retain more than 375 jobs;
The launch of DC Capital Connector, which is an online tool for small businesses seeking access to capital;
$500,000+ in WeAspire Grants and $600,000 in Dream Grants;
Formation of critical partnerships with District agencies such as the Mayor's Office on Returning Citizen Affairs and 202Creates;
The launch of the District's Mentor Protégé Program, which includes a pilot program with the D.C. Department of General Services (DGS) that will help spur the growth and development of Small Business Enterprises (SBEs) while further growing the District's small business infrastructure;
1600+ unannounced Certified Business Enterprise (CBE) spot checks;
$250+ million put back in the pockets of small businesses through waiver denials;
Helped secure $30+ million in federal and local contracts through DSLBD's DC Procurement Technical Assistance Center (DC PTAC);
And, the reduction of the number of steps it takes for CBEs to recertify their business in the District Enterprise System (DES) from 16 to 8; and much more.
These highlights and many more were unveiled at the event through seven new story boards, which displayed several designs under one unified theme of how DSLBD works hard to achieve the Mayor's vision for the small business community. DSLBD also released its Fiscal Year 2020 First Quarter newsletter, the SmallBiz Quarterly.
Under Mayor Bowser's leadership, advocating on behalf of D.C.'s small business community is something DSLBD is honored to do every day!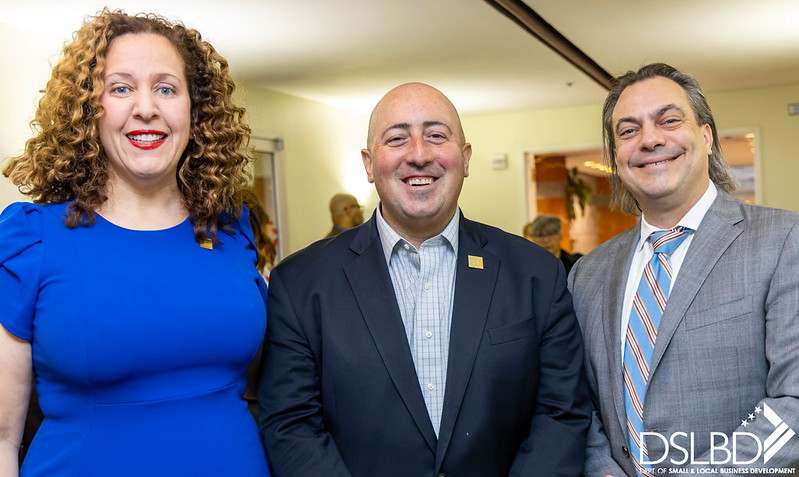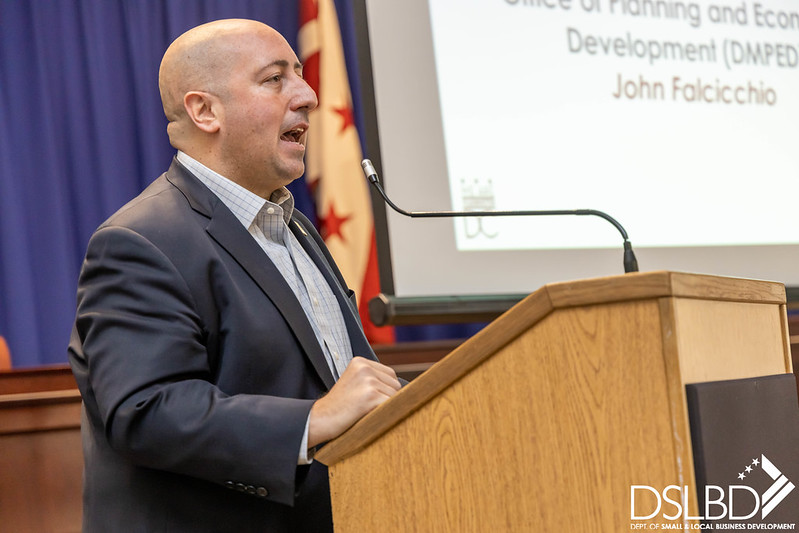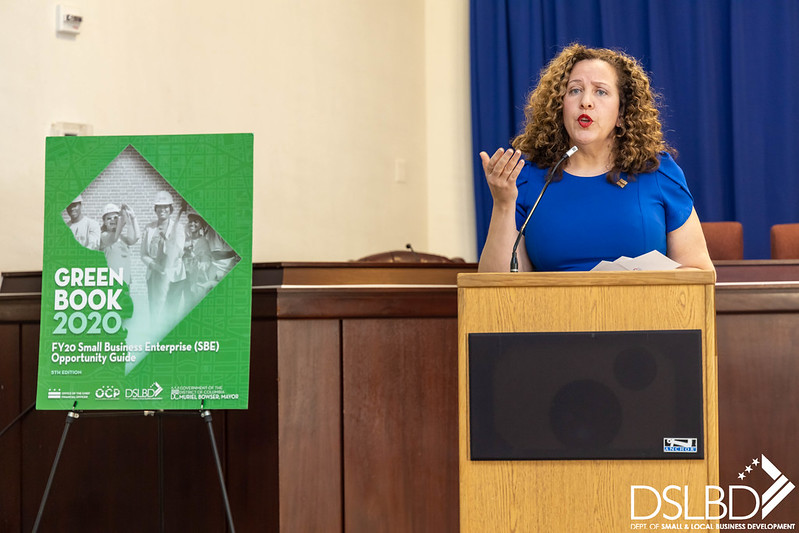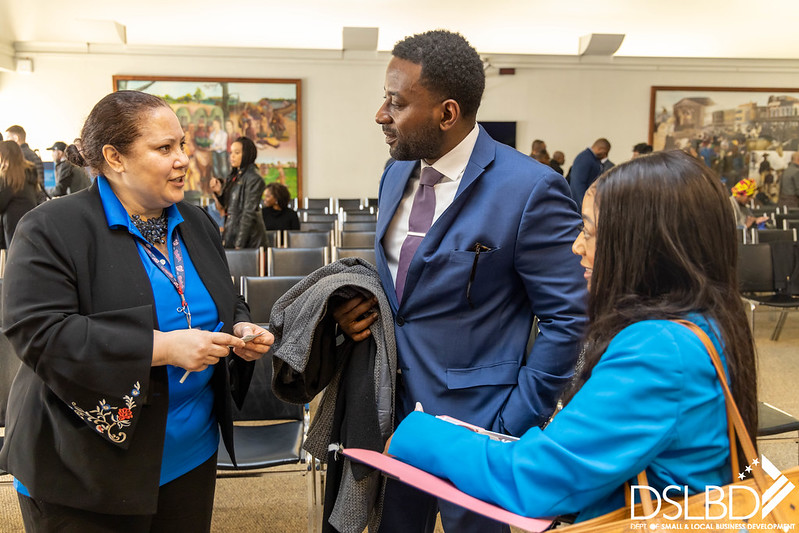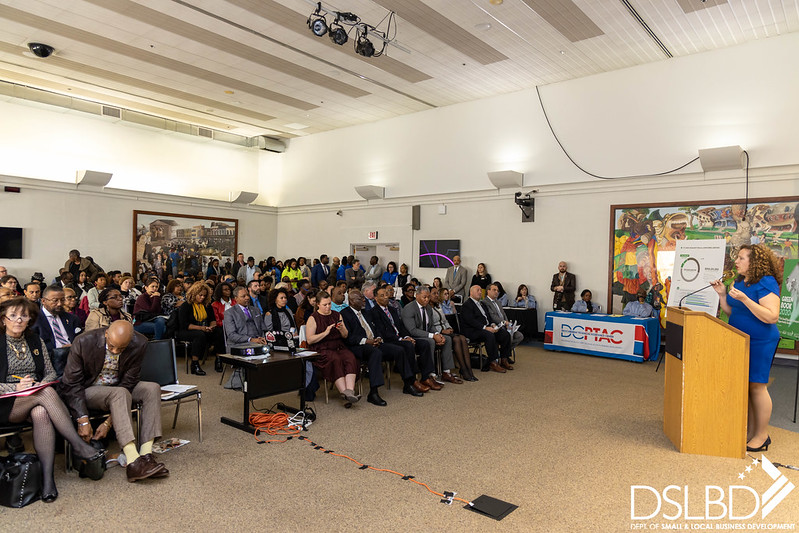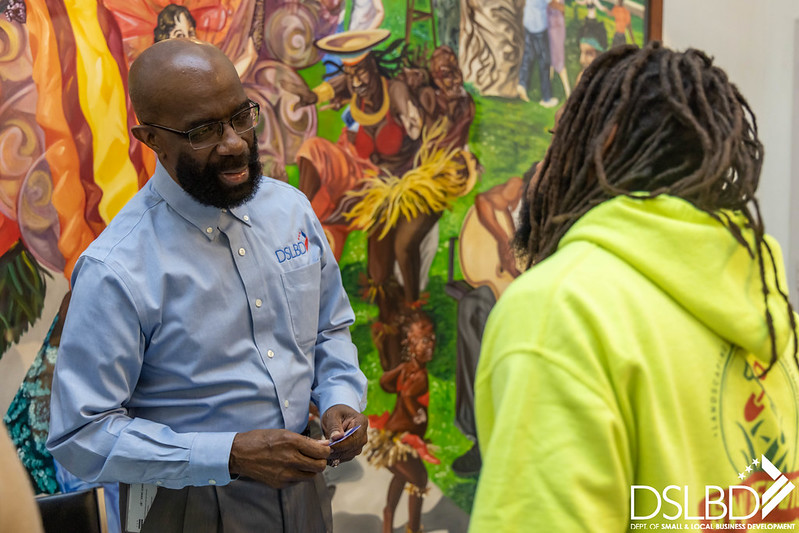 View more pictures on DSLBD's Flickr.