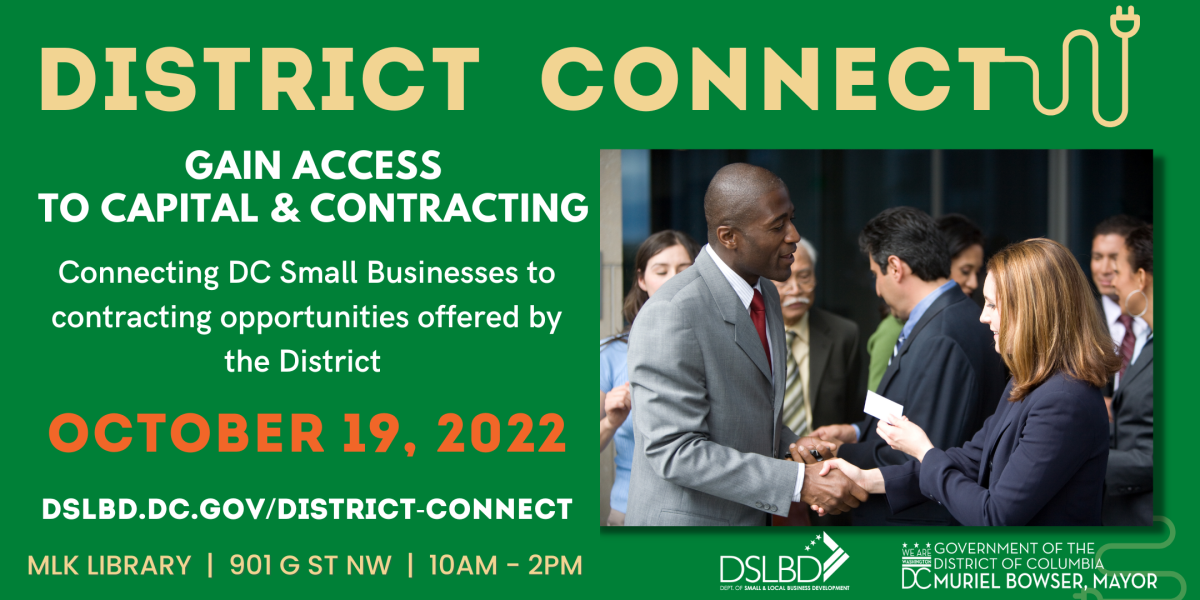 DISTRICT CONNECT 2022: DC's Small Business Contracting Expo
Pivot, Survive, and Thrive
Date: Wednesday, October 19, 2022
Location: Martin Luther King Jr. Memorial Library: 901 G ST NW, Washington DC 20001
Tickets: FREE.
EVENT DESCRIPTION
At District Connect 2022, DC businesses will have opportunities to:
Participate in matchmaking meetings with contracting staff from DC Government agencies and companies (prime contractors);
Participate in Expert Consultations with lenders;
Attend workshops on access to contracting opportunities and capital, and much more!
All CBEs, other District businesses, and residents exploring entrepreneurship are invited to attend.
District Connect is presented by: the Department of Small and Local Business Development (DSLBD).
If you have any questions, please contact us at: [email protected]