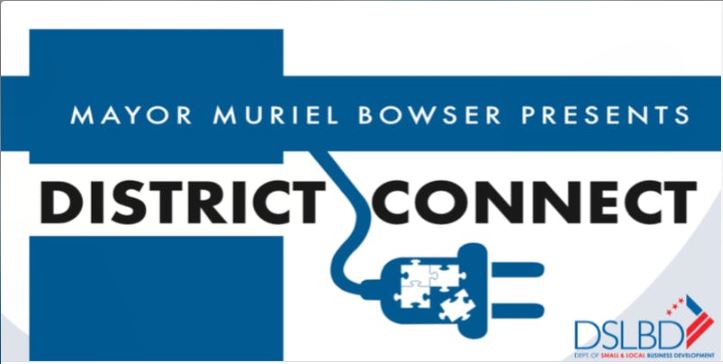 DISTRICT CONNECT 2019: DC's Small Business Contracting Expo
When: Wednesday, September 25, 2019 9am to 3:30pm
Where: Gallaudet Kellogg Conference Center, 800 Florida Ave NE, Washington, DC 20002
FREE. Registration required. Doors open at 8:30am.
CBEs, vendors, District residents and businesses are invited to join DSLBD and its Business Development Division for the annual District Connect event.
Make connections that lead to opportunities
Participate in matchmaking meetings with contracting staff from DC Government agencies and companies (prime contractors).
Participate in Express Consultations with lenders, insurance providers and bonding agents in the Connection Café
Network with other DC businesses (prospective joint venture or sub-contracting)
Attend workshops about contracting, financing and more!