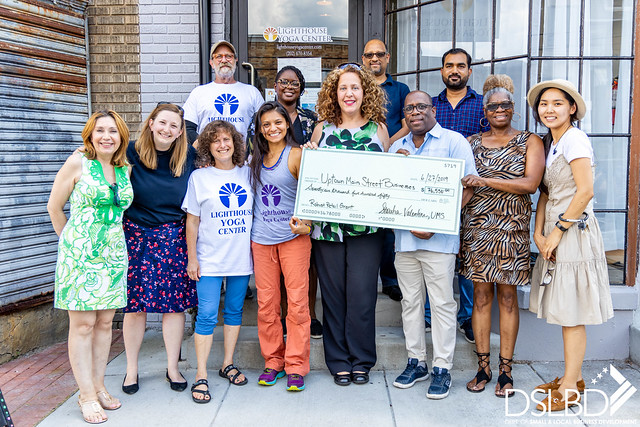 A robust retail sector is critical to maintaining the vibrancy of any town or city's neighborhoods, and to further help our local and small businesses grow and thrive, DSLBD established the Robust Retail Grant Program in 2019 to assist businesses citywide and within our Main Streets. The grant program was designed to help retail businesses with the challenges of adapting their business model to meet changing customer demand.
Since the launch of the broader Robust Retail Grant Program in 2019, DSLBD has awarded more than $1.7 million to nearly 200 different retail establishments in Washington, D.C., including the distribution of Citywide and Main Street Grant funds.
In March 2020, amidst the COVID-19 health crisis, DSLBD reviewed, awarded, and distributed nearly $800,000 in grant funds to 106 small business owners across the District, completing this crucial work and getting money into grantees' bank accounts faster than anyone expected. Through timely changes that DSLBD made to the program to meet small businesses' most critical needs at the onset of the crisis, funds distributed to the Robust Retail grantees allowed the business owners to immediately benefit from the funding, giving them access to capital they could flexibly use to support their business operations as the health crisis continued to grow.
Historically, the Robust Retail Grants have allowed local business owners to improve their storefronts or invest in much-needed equipment or technology needed to support pivots in a challenging retail environment. Through these grant funds, businesses have been given a leg up when it came time to pay rent, submit payroll, or have something fixed or installed.
Past Robust Retail Grantees