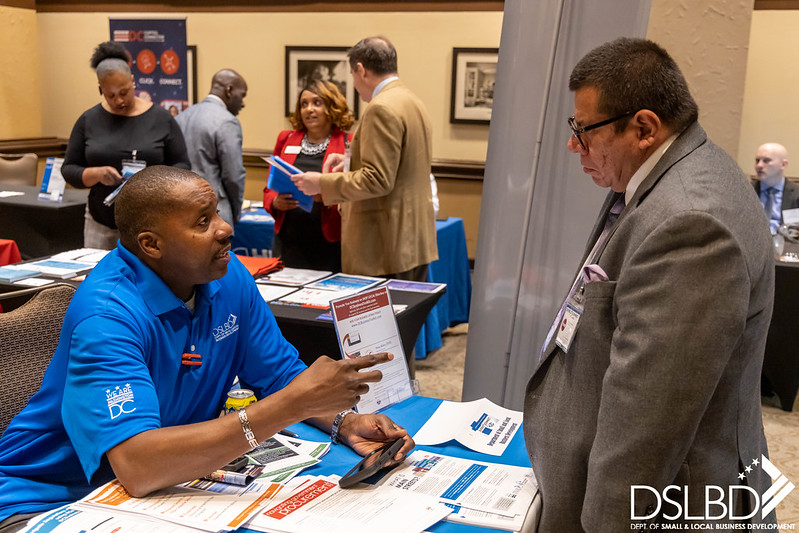 Connecting Small and Local Businesses to DC Government Contracting Opportunities
By becoming a Certified Business Enterprise (CBE), you will receive preference in procurement opportunities offered by the District of Columbia. The CBE program helps position your business to better compete in DC government contracting opportunities.
CBE Certification Criteria
In order to be eligible for CBE certification, in addition to other requirements, your business must meet the following criteria:
Principal office of the business must be physically located in the District of Columbia;

Meets one of the following standards:

Independently owned, operated, and controlled; or

Owned, operated, and controlled by a District-based enterprise; or

Owned by a non-District-based business enterprise that is more than 50% owned by District residents;

Chief Executive Officer and highest-level managerial employees of the business enterprise must perform their managerial functions in their principal office located in the District;

Meets one of the four following standards:

More than 50% of the employees of the business are residents of the District; or

The owners of more than 50% of the business enterprise are residents of the District; or

More than 50% of the assets of the business, excluding bank accounts, are in the District; or

More than 50% of the business gross receipts are District gross receipts.
Note: The current year business taxes filed with the District's Office of Tax and Revenue (OTR) are used to determine the more than 50% of gross receipts requirement.
CBE Wizard
It is recommended that you take the
CBE Wizard
to determine whether your business meets the local requirements for the CBE Program. The wizard also generates a list of documents required during the application process.

CBE Program Webinar
If you are interested in learning about the other certification categories you can add to your CBE application, please review the CBE Program Webinar prior to submitting an application to the Department. Neither of these steps are mandatory but they provide useful information in preparing your application for submission to the Department.
CBE One-on-One Counseling
DSLBD also offers one-on-one counseling for businesses interested in learning more about the application process or receiving other assistance with the CBE program. Register for a session or drop in - sessions occur every second and fourth Thursday of the month.

For new applicants - the steps to becoming a CBE are:
Submit the online CBE application (online application must include the uploaded checklist items)
DSLBD review and determination.
Begin the process for New Applicants.
Begin the process for Returning Applicants.