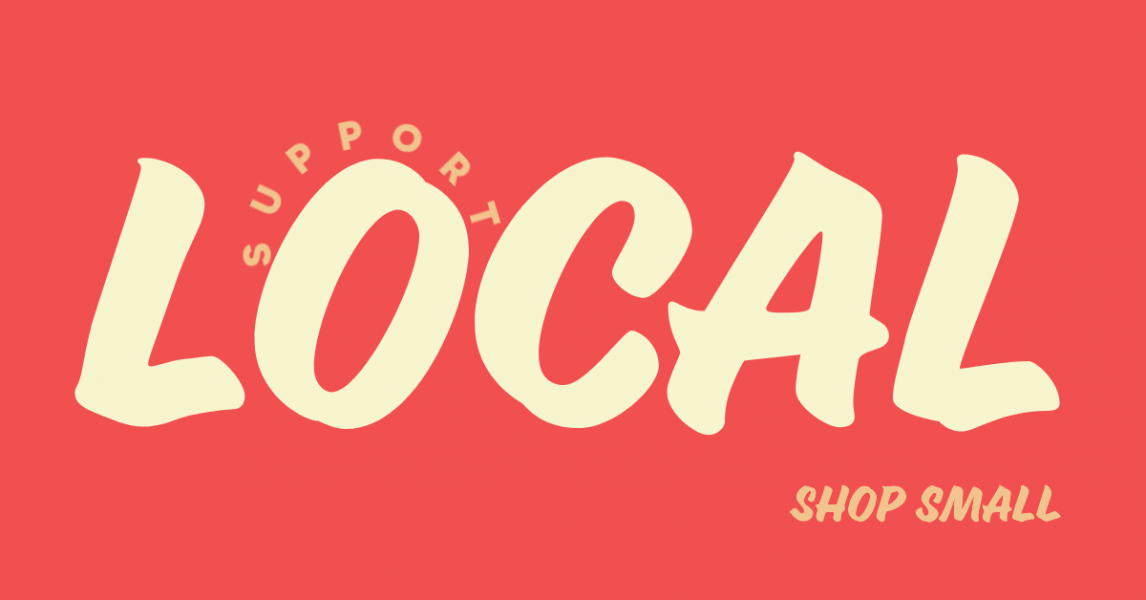 Recently, the Department of Small and Local Business Development (DSLBD) Director Kristi C. Whitfield announced the official 2021 National Small Business Week Schedule of Events for the District of Columbia. This year's robust schedule includes a diverse group of networking events, workshops, and trainings for the District's small and local business community.
There will be five days of networking events, workshops and trainings focused on supporting and assisting businesses as they work to pivot, survive and thrive. Some of the highlights for each day are listed below:
SMALL BUSINESS WEEK 2021 - SCHEDULE OF EVENTS
---
MONDAY | MAY 3RD
DDOT DISADVANTAGED BUSINESS ENTERPRISE VIRTUAL NETWORKING EVENT
MAY 3, 2021 / 9:00 AM – 1:00 PM
The District Department of Transportation and Federal Highway Administration are co-hosting a virtual networking event and invite all Disadvantaged Business Enterprises (DBE) firms interested in connecting with government decision makers, prime contractors, and business resource organizations to attend this free virtual networking event. Networking opportunities will include one-on-one and group interactions.
MONEY MONDAYS WORKSHOP: BUSINESS PHOTOS THAT ATTRACT LENDERS VIA DC KIVA HUB
MAY 3, 2021 / 3:00 PM – 4:00 PM
Learn how to take photos that effectively tell your business idea or story to engage prospective lenders for DC Kiva Hub loans or other investors.
---
TUESDAY | MAY 4th
POWERUP DC 2021 SMALL BUSINESS SUMMIT | SMALL BUSINESS, BIG IMPACT: RECOVERING AND RECALIBRATING FOR SUCCESS IN A NEW ERA
MAY 4, 2021 / 10:00 AM – 1:00 PM
The 7th Annual POWERUP DC will be presented in a virtual formal style - a FREE virtual summit on an interactive platform. The format is designed to provide small businesses, women-owned businesses, non-profit organizations, faith-based institutions along with youth and young adult entrepreneurs with information, tools, resources and opportunities to recover and recalibrate from the impact of the pandemic to move on a trajectory of success in a post-pandemic environment.
RHODE ISLAND AVENUE MAIN STREET RADIO SHOW BROADCAST | SMALL BUSINESS RESOURCES WITH DCPTAC AND DC MAIN STREET
MAY 4, 2021 / 11:00 AM
This episode of Rhode Island Avenue Main Street Radio will provide listeners with an introduction to the Procurement Technical Assistance Center (PTAC) and ways in which businesses located in Main Street corridors can market to local and federal government agencies.
CENSUS BUSINESS BUILDER FOR SMALL BUSINESS RETAILERS AND SERVICE ESTABLISHMENTS
MAY 4, 2021 / 2:00 PM - 3:30 PM
Learn how to access statistics on the socioeconomic, housing, and demographic characteristics of customers in your market and business data using the Census Business Builder - a suite of easy-to-access services that provide selected demographic and economic data.
TURNER CONSTRUCTION | TURNER SCHOOL OF CONSTRUCTION MANAGEMENT (TSCM) TRAINING SESSION
MAY 4, 2021 / 5:30 PM – 7:30 PM
(Happening Every Tuesday & Thursday)
Turner Construction offers the TSCM program in each market located in tailoring the program to the needs of the market. For the DC Market, Turner is offering 2 concurrent programs – one for experienced subcontractors and one for firms with more than 5 years of experience. In addition, participants will meet and network with Turner executives, their partners business leaders and one another.
---
WEDNESDAY | MAY 5TH
WEASPIRE 2021 LAUNCH
May 5, 2021 / 5:30pm – 7:00PM
We will be launching the 2021 cohort of WeAspire with Director Whitfield and key WeAspire partners and stakeholders, in addition to the 40 entrepreneurs who have been accepted into the program!
BUILD A DREAM | INTRO TO LEAN CANVAS LUNCH & LEARN
May 5, 2021 / 12:00pm – 12:30PM
In this session we will introduce the lean business model canvas as a format businesses can use to start their business planning process, and explain how to run an interactive workshop yourself if you are interested in train the trainers.
---
THURSDAY | MAY 6TH
HOW TO BECOME OFFICIALLY MADE IN DC | DSLBD AND DCRA'S SMALL BUSINESS RESOURCE CENTER INFO SESSION
MAY 6, 2021 / 10:00 AM – 11:00 AM
DSLBD will provide an overview of the Made in DC program, the application process, and the benefits to your business. Utilize the Made in DC Program to promote your products across the District and provide business support. This session is for businesses that produce, manufacture, and/or assemble a product in DC.
DSLBD & CNHED BIZ2BIZ NETWORKING MIXER KICK-OFF
MAY 6, 2021 / 2:00 PM – 3:15 PM
DSLBD and CNHED are partnering and co-hosting three networking mixers to provide an opportunity for small businesses to come together to connect, learn about opportunities and resources. Each mixer will have a distinct theme focusing on food, makers and access to capital. Small businesses will have a chance to visit breakout room sessions. Each breakout room session will start with a sharing of information and resources followed by a round of Q&A for 20-25 minutes. This is the chance for small businesses to meet their peers, make new connections and learn something to help their business grow. Theme: Food
LGBTQ SMALL BUSINESS SUMMIT
MAY 6, 2021 / 6:30 PM – 8:30 PM
The Mayor's Office on LGBTQ Affairs and the Equality Chamber of Commerce are hosting a virtual business summit. The event will connect LGBTQ busines owners with government resources, speak to agency representatives in breakout rooms, and make connections that will further their business and ensure success.
---
FRIDAY | MAY 7TH
DC CHAMBER OF COMMERCE SMALL BUSINESS SUMMIT
MAY 7, 2021 / 9:00 AM – 1:30 PM
The DC Chamber of Commerce Small Business Policy Forum will convene leaders from across local & federal governments and the small business industry for a deep dive on the state and recovery of the District of Columbia's small business industry and what the future vision, policy and programs for all businesses (Start-Up, Med-Large and Growth, and international during and future of Covid-19). We will explore how to open a business, access to capital -traditional and non-traditional- access to federal and local agencies, certifications with corporate America, federal and local government and networking and matchmaking (B2B).
SBA RESTAURANT REVITALIZATION & ADDITIONAL PROGRAMS Q&A
MAY 7, 2021 / 10:00 AM – 11:00 AM
DSLBD will host Rod Johnson, SBA Washington Metro Regional Project Officer, for an in-depth Q&A on the Restaurant Relief Fund, PPP, and EIDL programs.
DC MAIN STREETS VIRTUAL FRIDAY LUNCH
MAY 7, 2021 / 12:00PM – 1:00 PM
The Procurement Technical Assistance Center (PTAC) and DC Main Streets staff will discuss top sectors and services that local and federal agencies are most interested in purchasing from small businesses this year.