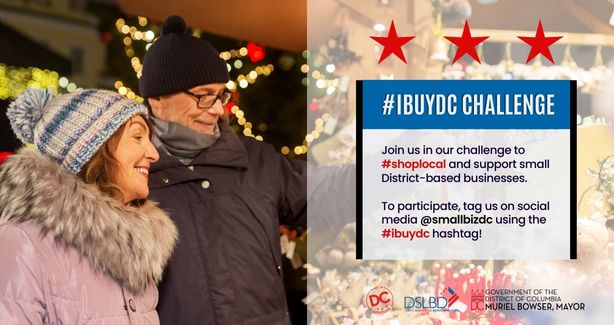 In support of Small Business Saturday, the Department of Small and Local Business Development (DSLBD) is presenting the #iBuyDC Challenge this holiday season. This social media campaign is designed to encourage consumers to Shop Small®. The #iBuyDC Challenge allows residents and businesses to showcase how they support the local economy every day while highlighting the local businesses they love to visit and challenge their friends and family to do the same to keep the challenge going.
DSLBD supports the development, economic growth, and retention of District-based businesses and promotes economic development throughout the District's commercial corridors.
Here Is How You Can Join The #iBuyDC Challenge.