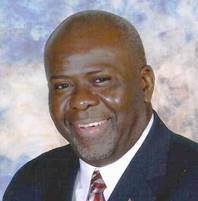 Milton Goodman
Manager, DC PTAC
J. Milton Goodman joined the Department of Small and Local Business (DSLBD) in March 2013 as the program manager for the DC Procurement Technical Assistance Center (DC PTAC). In this role he is responsible for the complete oversight of the DC PTAC program. This included operation, finance, marketing, and human resources related to this Department of Defense Grant vehicle.
Prior to starting with DSLBD, Mr. Goodman served as the center director for the DC Small Business Development Center, which is hosted by DC Chamber of Commerce.
Mr. Goodman brings more than 30 years of experience to the executive level business development arena, with high-level expertise on high-tech and marketing industries within the federal government and private sector. Mr. Goodman also has a vast amount of experience in technical sales management within the engineering and information technology environments.
During his career, Mr. Goodman co-founded and served as a principal partner for a high-performing and successful IT firm, Accurate Information Systems, Inc. In this role he directed the marketing and sales of all products and services in the areas of computer systems integration, optical imaging, office automation, advance technology and networking. While overseeing marketing at Accurate Information Systems and managing the design and development of federal and sales IT programs, Mr. Goodman successfully increased revenues from just over $1 million to nearly $18 million in just a few short years.
Mr. Goodman holds a Bachelor's of Science Degree in Industrial Engineering from Norfolk State University and holds certifications from Xerox Professional Selling Skills School, AMA Sales Management, Dale Carnegie Effective Speaking and Human Relations and the University Of Virginia Darden Graduate School Of Business Administration.