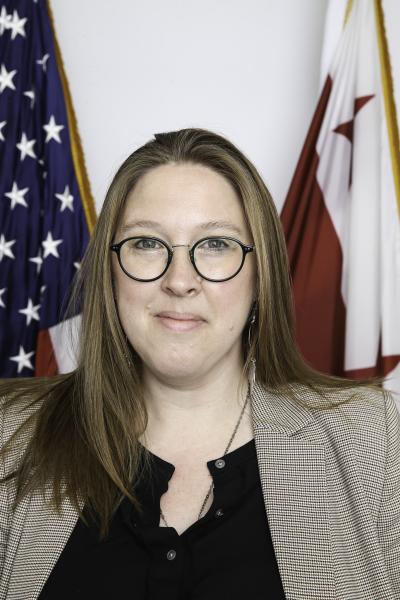 Kate Mereand,
Program Manager, Innovation & Equitable Development
Kate Mereand is a career professional working to build and support the small business ecosystem in the District of Columbia. Kate joined the Department of Small and Local Business Development (DSLBD) in 2015 and was named a manager in 2016, overseeing the creation and growth of DSLBD's entrepreneurial programs. When DSLBD's Innovation and Equitable Development Office (Inno.ED) was officially created in 2018, Kate continued to manage the growing program, working to provide services and guidance for aspiring and current entrepreneurs while also overseeing public trainings and the rollout of grants aimed at removing barriers to entrepreneurship.
Kate is also responsible for building and managing the Made in DC membership program, the Aspire to Entrepreneurship program, which supports District-based returning citizens, Grown in DC, which supports small food businesses, and Dream Grants for Wards 7 & 8 micro-businesses, and the larger Build a Dream training series.
Prior to joining DSLBD, Kate worked as a special assistant for the business licensing administrator for the District's Department of Consumer and Regulatory Affairs where she was instrumental in the formation of DCRA's Office of Data & Innovation.
Throughout her career, Kate has launched half a dozen impactful small business stakeholder groups that have resulted in other organizations and agencies leading entrepreneurship programs across topics like veteran business support, disabled business ownership, self-employment as employment, youth entrepreneurship, employee ownership, and more. Kate also has a professional background in systemic change management in child welfare.
Kate holds a Bachelor's Degree in English from George Washington University and went on to receive her J.D. from George Washington University as well. She currently lives in Adams Morgan.