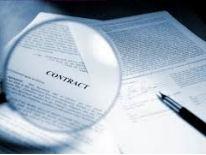 Monitoring District government agencies' expendable budgets
The Department of Small and Local Business Development is charged with monitoring goals for District agencies with respect to contracting and procuring goods and services with small business enterprises. Each agency, including an agency that contracts or procures in whole or in part through the Office of Contracting and Procurement, is considered an independent procuring authority, or a government corporation is required to report to the department.
By law these agencies will exercise their contracting and procurement authority so as to meet, on an annual basis, the goal of procuring and contracting 50 percent of the dollar volume of its goods and services, including construction goods and services, to small business enterprises. Per DC Official Code § 2-218.41 the dollar volume referenced is based on the expendable budget of the agency.
The department determines each agency's goal using an end user friendly web-based application to track and analyze data reported by each agency monitored. The department reviews each of the agency's total monitored appropriated budget that is inclusive of both: operating and capital gross funds per fiscal year. Agencies are permitted to request budget exclusions for the department's determination. Budget exclusions decrease each agency's totaled monitored appropriated budget and results in an agency's expendable budget. Of that amount, 50 percent is considered an agency's certified small business enterprise goal. Actual expenditures are reported throughout the fiscal year and measured against the goal.
Monitoring contracts in excess of $250,000 requiring a subcontracting plan or waiver request
DC Official Code 2-218.46 requires that bidders submit a subcontracting plan at the time of responding to a DC government agency's request for proposal. Prior to awarding a contract in excess of $250,000, a subcontracting plan must be submitted or a waiver of the requirement must be approved by the Director. Waiver requests are only accepted by the department from the District government agency associated with the RFP notice and not bidders.
As of fiscal year 2013, the department aims to monitor all construction and non-construction contracts in excess of $250,000 with the following requirements:
At least 35 percent of the dollar volume will be subcontracted to small business enterprises; provided, that the costs of materials, goods, and supplies shall not be counted towards the 35 percent subcontracting requirement unless such materials, goods, and supplies are purchased from small business enterprises; or
If there are insufficient qualified small business enterprises to completely fulfill the requirement of the previous paragraph, then the subcontracting requirement may be satisfied by subcontracting 35 percent of the dollar volume to any certified business enterprises; provided, that all reasonable efforts are made to ensure that qualified small business enterprises are significant participants in the overall subcontracting work.
Monitoring of subcontracting plans and waiver requests associated with DC government contracts is in progress and further development. More details will be available soon. If you have questions, inquiries or concerns about subcontracting plans or waiver requests, please contact [email protected].