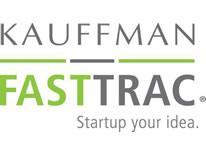 FastTrac® DC
In partnership with the Kauffman Foundation, DSLBD is pleased to provide the FastTrac DC program. Kauffman FastTrac© is the leading provider of learning curricula that equip aspiring and existing entrepreneurs with the business skills and insights, tools, resources, and network to start and grow successful businesses.
About Our FastTrac® Programs
FastTrac® NewVenture™
The FastTrac®NewVenture™ program is designed for aspiring entrepreneurs who have an idea for a business, but need a plan and framework to successfully start a company. The program will help these entrepreneurs develop their business concept, outline critical steps for success, and formulate a detailed business plan.
FastTrac®TechVenture™
The FastTracTechVenture™ program is designed for aspiring entrepreneurs who are developing a technology or science-based business and need help navigating the factors that go in to starting such a company. The program will help entrepreneurs realize the business behind technology while understanding how to acquire funding and IP protection.
FastTrac®GrowthVenture™
The FastTrac®GrowthVenture™ program is designed for entrepreneurs who currently own companies and are looking for proven strategies and processes for healthy growth. In this program entrepreneurs will review and evaluate important aspects of their business in order to reshape their current operational systems.
FastTrac® programs are offered throughout the year, for more information about upcoming programs; please visit the FastTrac DC website: http://bizdc.affiliate.fasttrac.org/