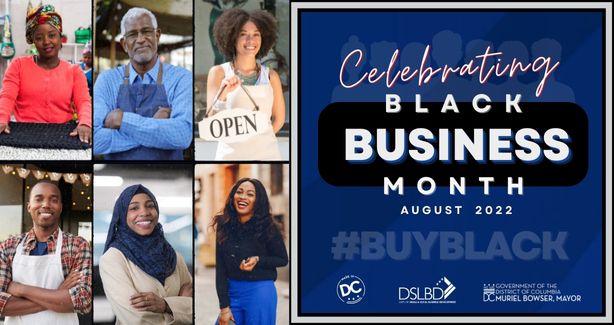 August is National Black Business Month, and supporting Black-owned businesses is more important than ever.
Did you know that Black business ownership is up by almost 30% on pre-pandemic levels, with Black women starting businesses at a higher rate than any other group?
According to the University of California Santa Cruz economist Robert W Fairlie, the number of Black small business owners was higher in the third quarter of 2021 than in pre-pandemic.
Nationally, as of the latest census data release, there were 3.12 million Black-owned businesses in the United States, generating $206 billion in annual revenue and supporting 3.56 million U.S. jobs.
It is reported that Black women are starting businesses at a faster rate than any other demographic, primarily due to necessity. According to ProjectDiane, a first-of-its-kind biennial demographic study commissioned by digitalundivided, Women represent 35% of Black-owned businesses, compared to just 27% of female-business owners of other racial identities.[7]
While New York had the highest number of Black-owned businesses, the study showed that 28% of Washington, D.C.'s businesses are Black-owned, giving it the highest percentage of Black-owned businesses in the country.
Despite the increasing numbers of Black-owned businesses, just 1% of Black business owners obtain business loans in their first year, forcing 44% of Black business owners to use their cash to start their venture; Compared to only 37% of all small business owners operating their cash for their startups.
To show appreciation, tag your favorite DC Black-owned Business on our social media platforms @smallbizdc. Let's continue to show appreciation for local Black-owned small businesses by accepting the challenge to #BuyBlack all month long!
DLSBD Resources for Small Business Enterprises: